Description
Advocate is a fast-acting, water resistant, easy to apply monthly spot-on offering comprehensive parasite protection. It kills fleas fast and on contact, so there's no need for them to bite. Reinfesting fleas stop biting in 3-5 minutes and are killed within 1 hour. Larval flea stages are killed in the cat's surroundings, and it reduces the incidence of flea allergy dermatitis. Also treats and controls mange and ear mites. Advocate prevents heartworm disease and treats and controls adult & juvenile stages of roundworms and hookworms. Advocate is unique, providing ongoing protection from new worm infestations between treatments, meaning less egg shedding and risk of disease. Advocate is the only product that protects against both lungworm species. Safe for use in kittens from 9 weeks of age and any weight. Also safe for use on ferrets from 0.8 kg for flea and heartworm protection.
How to apply Advocate™ on your cat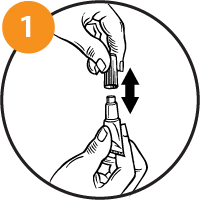 1. Step
Remove the required tubes from the package. Hold the tube upright and away from you, and pull off the cap.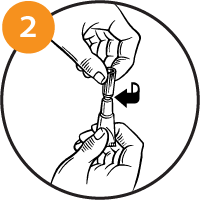 2. Step
Reverse the cap and push the cap back on the tube. Twist the cap to break the seal and then remove the cap from the tube.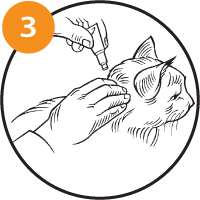 3. Step
Part the hair until the skin is visible. Apply 1 tube on the back of the head. Place the tip of the tube on the skin and squeeze the tube firmly twice to apply the solution directly on the skin. The solvent in Advocate™ may mark certain materials including plastics, leather, fabrics and finished surfaces. Allow application site to dry before permitting contact with such materials.  
Directions for use
For easy application, make sure your cat is standing before applying Advocate™. Remove your cat's collar before application, and replace when the product has dried, except if you are using a Seresto™ collar – this does not need to be removed before application. Record the treatment date and repeat monthly or as directed. Avoid applying the treatment near the cat's eyes or mouth area as this may cause irritation.  Advocate™ flea and worm treatment for cats and kittens is for external use only. Use on cats  and kittens from 9 weeks of age.